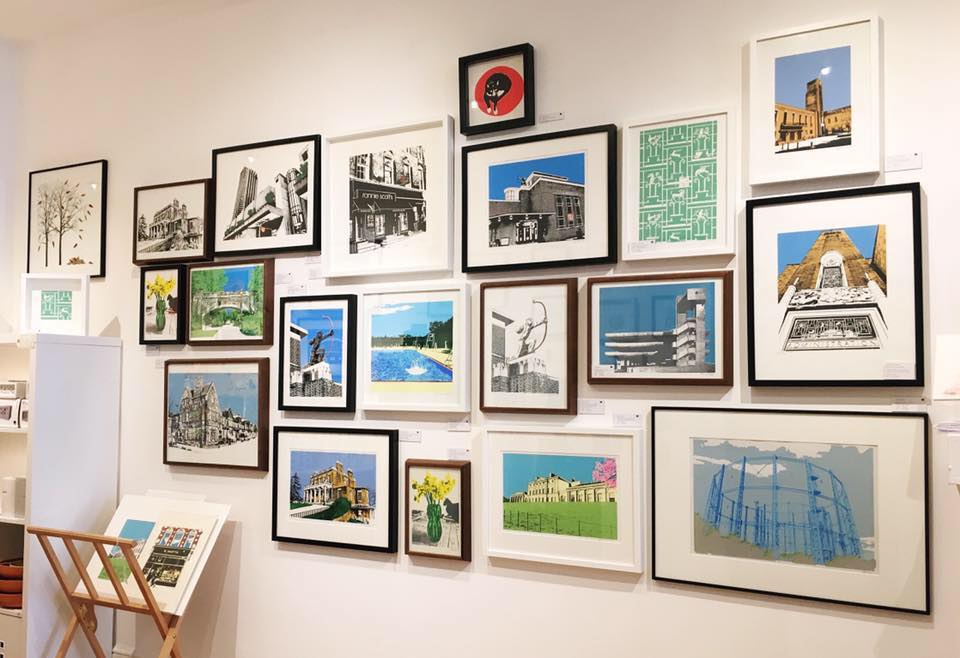 Thank you all for coming and making our Summer Open Evening celebrating the new work from Natasha Barton Prints, such a success.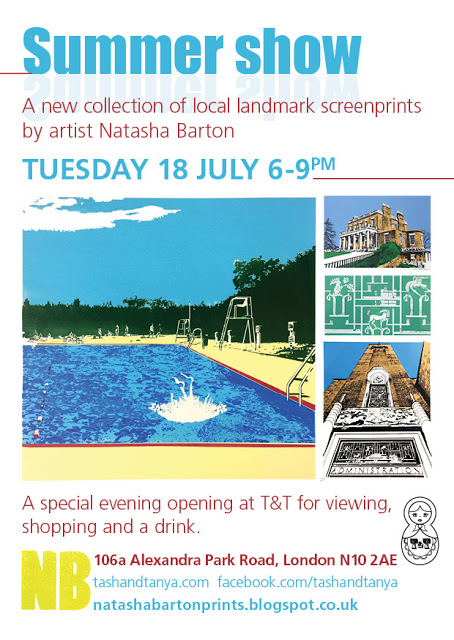 The Big news is we are  the Ham&High's Shop of the Month, you can read all about it here..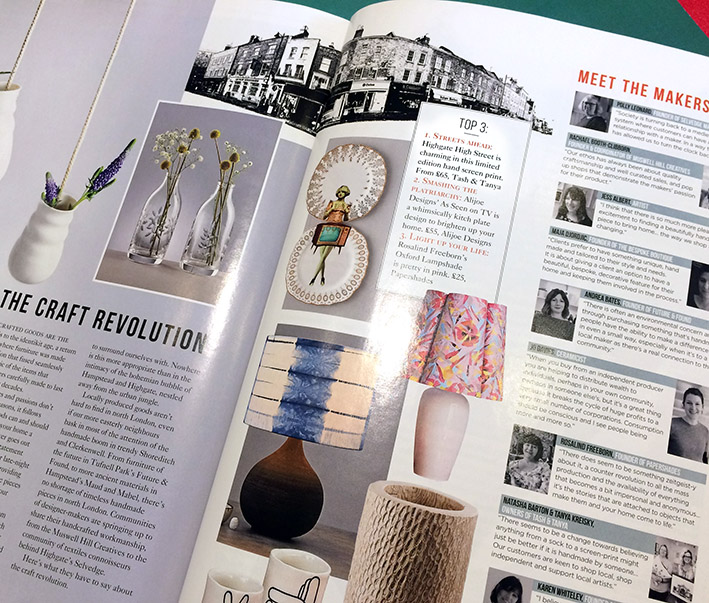 Natasha Barton Prints and Tash&Tanya taking pride of place celebrating smaller independent makers in the lush new Homestead Interiors magazine.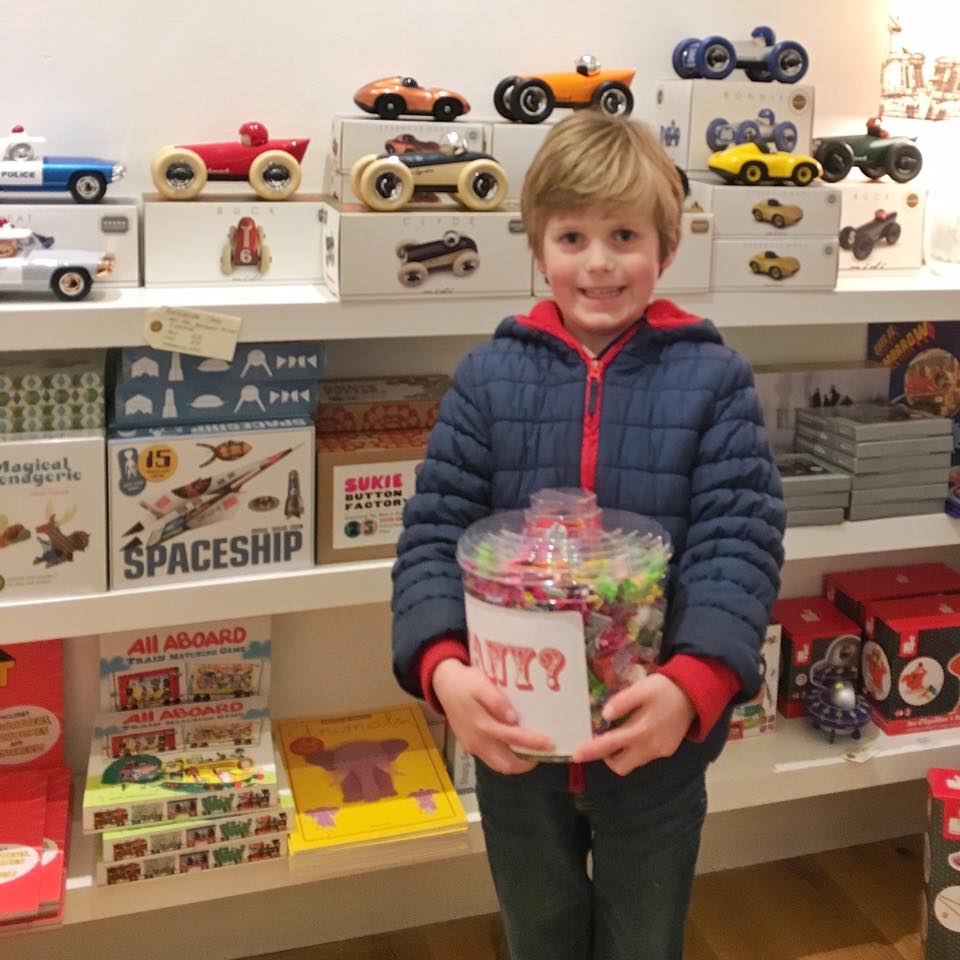 Congratulations to Lucas, the winner of our How Many Sweets in the Jar? competition in aid of Shelter. His guess of 199 was the closest to the total of 196.
T&T raised £105.56 as part of Alexandra Park Road Parade's fundraising event. Thanks to all of you who came along and took part.
A huge thank you to all our supporters who gave us such kind reviews and spared the time to vote. It was a tough category and we were delighted to be shortlisted.

Thanks to everyone who came to our event and raised money for Tommy's, a great day on the parade.
On 19 June, come and join us at Alexandra Park Road Parade to celebrate Father's Day with a summer party. With kids' activities, stalls, food, special offers and more, it should be a great day.
We'll be fundraising for Tommy's charity too, so come along and support both a great cause and your local independent shops.
On the day, we'll have a lucky dip in store – for every donation to our Tommy's collection tin, get the chance to win a T&T voucher or one of our funky animal pencils (or a lolly at least!).
We're also having a wealth of one-day special offers. But for mailing list subscribers, these offers apply from today until the 19th, just bring this email along with you.
20% off Natasha Barton's new hand screenprint of Kenwood House
Buy any two of our handmade T&T cushions and get £5 off the total price
10% off our best-selling owl vases
£5 off the price of our T&T beaded print of Hornsey Town Hall
£2 reduction on Roots and Shoots string tins
15% off Natasha Barton's gasometer screenprint
Buy 3 aluminium printed photographs for £50
Previous events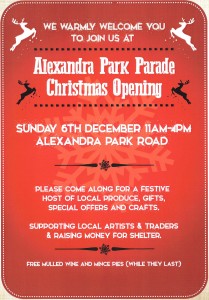 Sunday 6th December kicked off a series of festive Christmas openings on Alexandra Park Road Parade.
A hugely successful day, full of festive local shoppers enjoying mince pies, mulled wine and carol singing, all raising money for Shelter.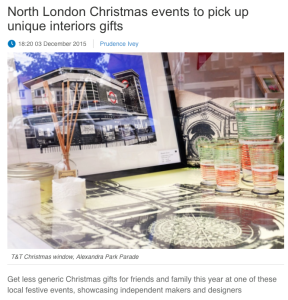 Thanks to the Ham&High for featuring us in their Christmas shopping guide!
In September we took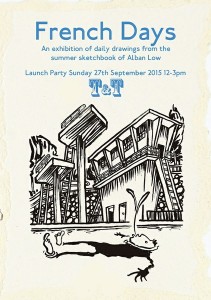 part in AP&Beyond with lots of things happening over the weekend, particularly our launch party for the new French sketches by Alban Low
Hooray we are in the Ham & High again! Read the full article here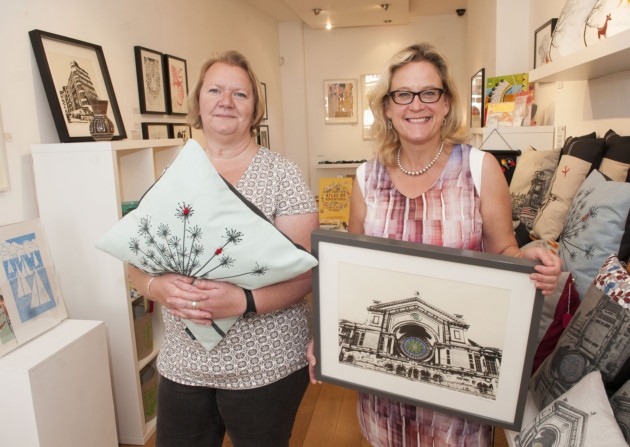 PAST events….
Thanks to the Ham&High for this piece about us